Swedish Massage
Promotes relaxation while increasing circulation and lymphatic flow.
Myofascial Release/Connective Therapy Massage
Releases tension in the fascia by long, stretching, slow strokes. This is often referred to as deep tissue massage.
Neuromuscular Therapy Massage
Relieves soft tissue and discomfort by releasing trigger points and adhesions.
Pre/Peri-Natal Massage
Promotes comfort and relaxation for the mother-to-be during the different stages of pregnancy.
Hot Stone Massage
Using basalt stones heated to approximately 120 degrees, in addition to our hands, allows for a gentle unwinding of the superficial fascia, as well
​as a deep relaxation.
Reiki Therapy
A sacred healing art that creates ease. Working with Universal Life Force Energy, gentle yet powerful hang placements will be used to channel energy to organs and glands, align the chakra energy centers, and bring the client into a deeply meditative state of tranquility.
---
STILLPOND MASSAGE THERAPY
677 Route 17M, Monroe, NY 10950 ~ 845.783.0343 ~
mailto:stillpondmassage@yahoo.com
CANCELLATION POLICY: Kindly give 24 hours notice to cancel or reschedule
Powered by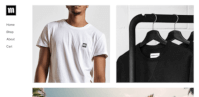 Create your own unique website with customizable templates.